FOCUSED
Creating breakthrough innovation that brings us closer to a brighter future.
Our slogan, ``A lighter world for a brighter future`` highlights our commitment to a more sustainable future through the use of new, lighter, and more sustainable solutions.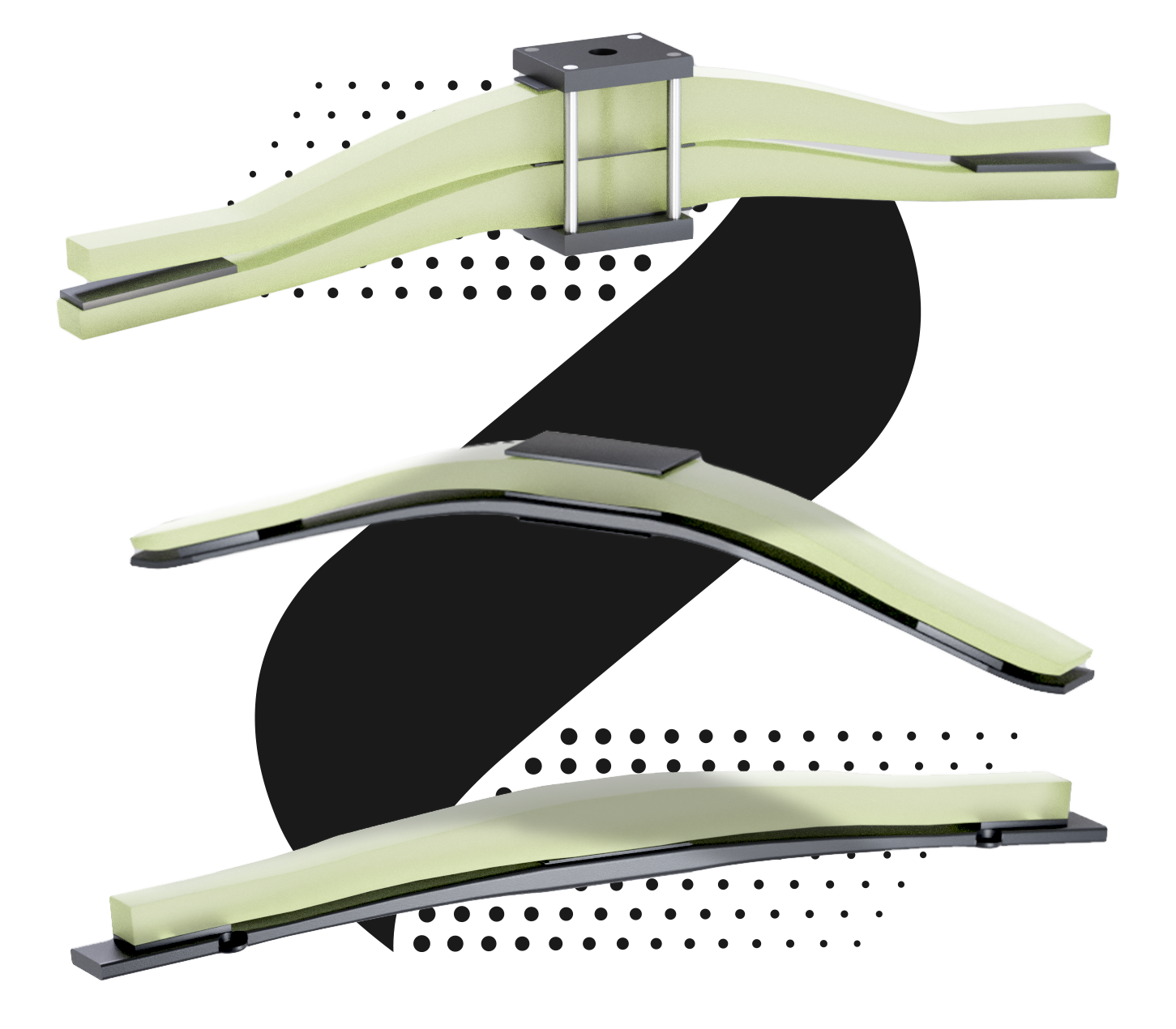 SERVICES
Full service supplier
At Ziur Composites, we design and manufacture revolutionary structural elements and components using breakthrough composite materials, providing innovative and tailor-made lightweight solutions for a wide range of sectors. We deliver comprehensive product engineering, production, and validation services, which positions us as a benchmark supplier to leading companies across a variety of industries.
Leaf Springs
Some of Our Products
Other Products
Solutions for Different Industries
EXCELLENCE
Always a step beyond the highest quality.
Each product we produce for our clients is the result of an original and constant, improving methodology. We view each sustainability challenge as an opportunity to spark innovation and deliver innovative solutions that benefit our customers in overcoming their most difficult obstacles. That is why we like to refer to ourselves as providing a better future, instead of just composite solutions. A hopeful and bright future in which the major issues we confront today will be addressed through creativity and innovation, the type we generate daily at our facilities.
For customers seeking advanced composite material solutions and an interest in getting high-quality components from a close, flexible, and creative team, ZIUR is the company that enables them to obtain the best solution for their needs through a collaborative, professional, and adaptable relationship.
Unlike other companies, ZIUR focuses on quality, innovation, creativity and customisation, as well as on the creation of processes adapted and tailored to the client's needs, becoming a reference partner of leading companies in different advanced industries.