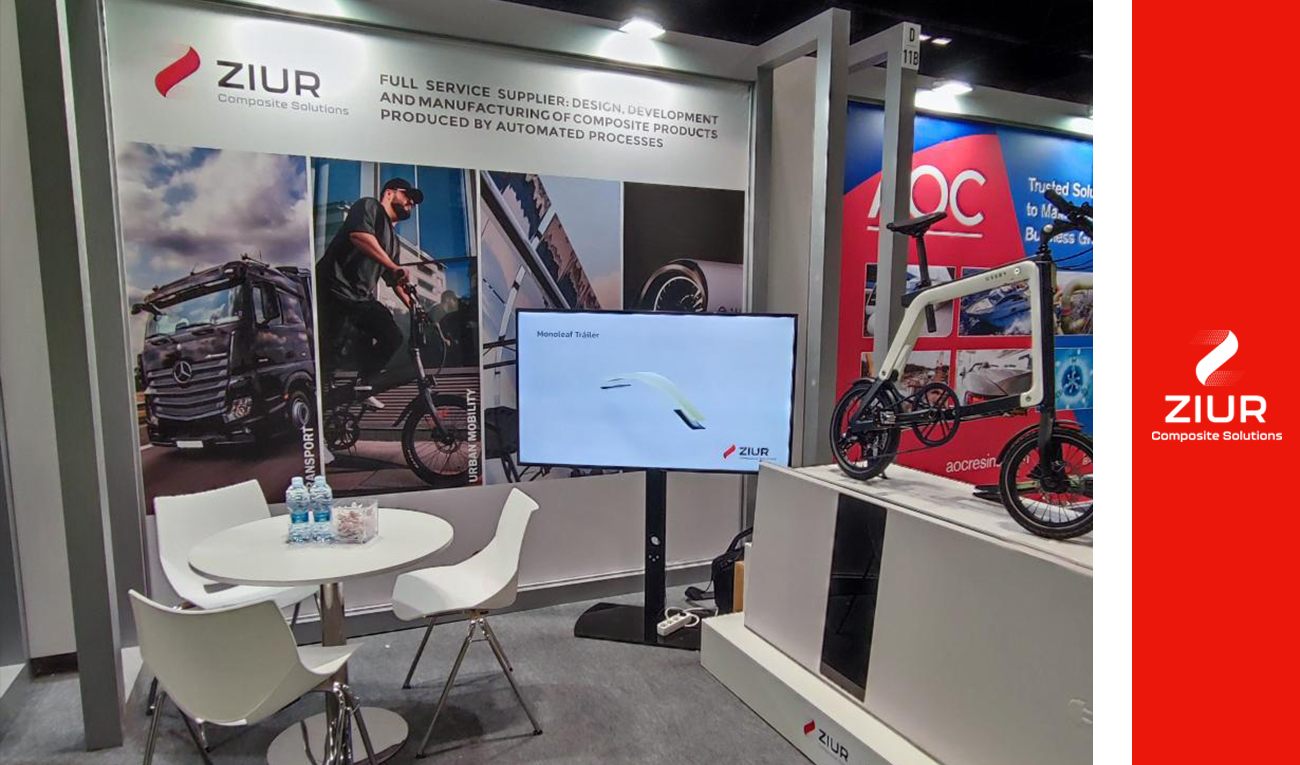 COMPOSITE MATERIALS, ROBOTICS, AND AUTOMATION EMERGE AS THE INDUSTRY FUTURE.
Just a few days ago, we had the pleasure of participating in the Advanced Manufacturing Madrid 2022 trade show, where we had the opportunity to showcase our products and services and greet customers, friends, and colleagues from the sector. With more than 12,500 professional visitors crowding the halls of the Ifema pavilions and the record presence of more than 600 exhibitors and companies —the highest number in the fourteen years of the existence of the fair— the event was a further demonstration that the new industry sector in general, and composite materials, robotics and process automation in particular, is at an ideal moment of maturity.
From ZIUR Composite Solutions, we offer industrial solutions focused on these three areas, thanks to our expertise in using and manufacturing components in composite materials through our automated and robotized processes. This experience guarantees shorter delivery times and levels of precision, repeatability, and reliability within reach of very few.
At events like this one, one can see and learn about industrial solutions for the entire value chain and where it is ratified that our commitment to a lighter, sustainable and brighter future through the use of new materials and industrial development techniques is aligned with the needs of society. That pushes us to continue innovating and working every day, designing and manufacturing unique solutions based on composite materials for the most demanding projects of our current and future customers.