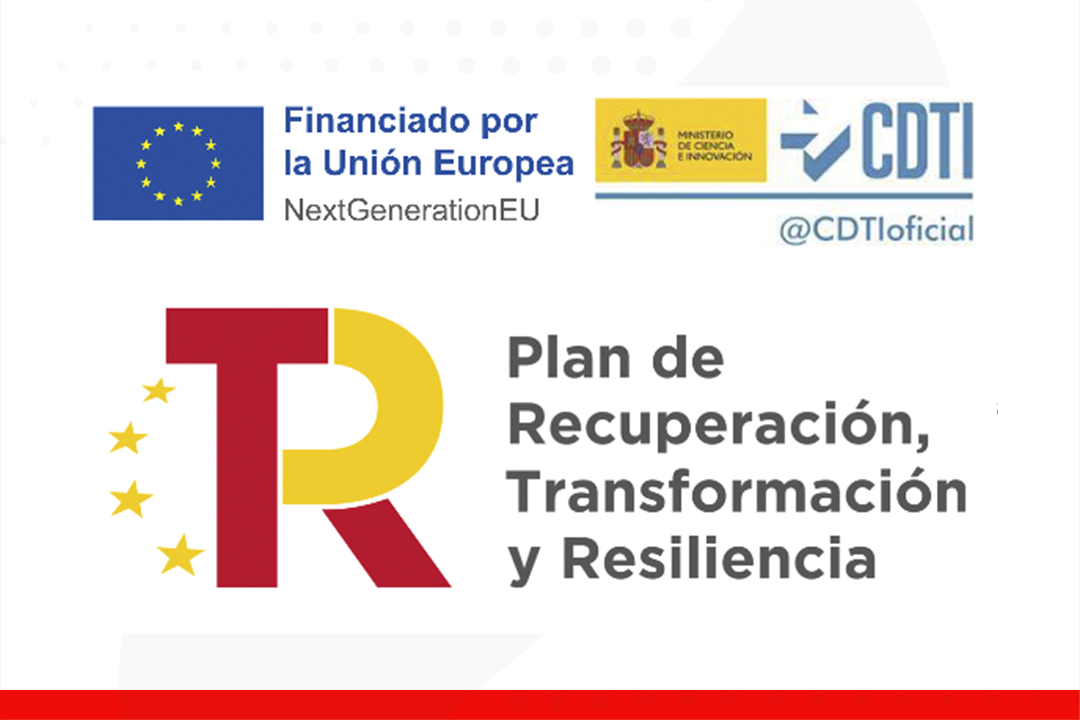 RECOVERY, TRANSFORMATION AND RESILIENCY PLAN.
At Ziur Composites SL we are developing a Research and Development project with file number PTAS-20211006 and entitled "INTEGRAL SOLUTION FOR SUSTAINABLE MOBILITY IN AIRPORTS AND ECO-DESIGNED VEHICLES FOR EMISSION REDUCTION (SMS: VERDE)" within the Sustainable Automotive Technology Program (PTAS) for the year 2021 in collaboration with the companies PROTEC FIRE SA, ARIEMA ENERGIA Y MEDIO AMBIENTE SL, ARIEMA ENERXIA SL, NEUWALME SLU, ARIZAGA BASTARRICA Y CIA SA.
The project has a planned duration of 27 months, starting in October 2021 and a total budget of 6,257,069 €.
The strategic project SMS: VERDE aims to contribute to respond to the existing challenges in the automotive industry sector, contributing to the research of lightweight materials with low carbon footprint, as well as their manufacturing techniques and the development of sustainable hydrogen-fuel cell propulsion technologies, generating a knock-on effect on the entire value chain.
This project has been subsidized by the CDTI, co-financed with European funds from the Recovery and Resilience Mechanism and supported by the Ministry of Science and Innovation.
The Recovery Plan aims to achieve sustainable and inclusive growth through a consistent and coordinated strategy, from a temporal point of view and also in relation to the set of national and community economic policy instruments. This national government plan is part of an agenda of investments and structural reforms, which are interrelated and feed back with the aim of achieving four cross-cutting objectives: to move towards a greener, more digital, more socially and territorially cohesive and more egalitarian Spain. On these four axes, they intend to guide ten lever policies that will determine the future evolution of the country.
At Ziur Composites SL we see this plan as a great opportunity to continue betting on a more sustainable future, developing new, more efficient and disruptive solutions based on new processes and materials, while establishing ourselves as a catalyst for change in different technological industries.