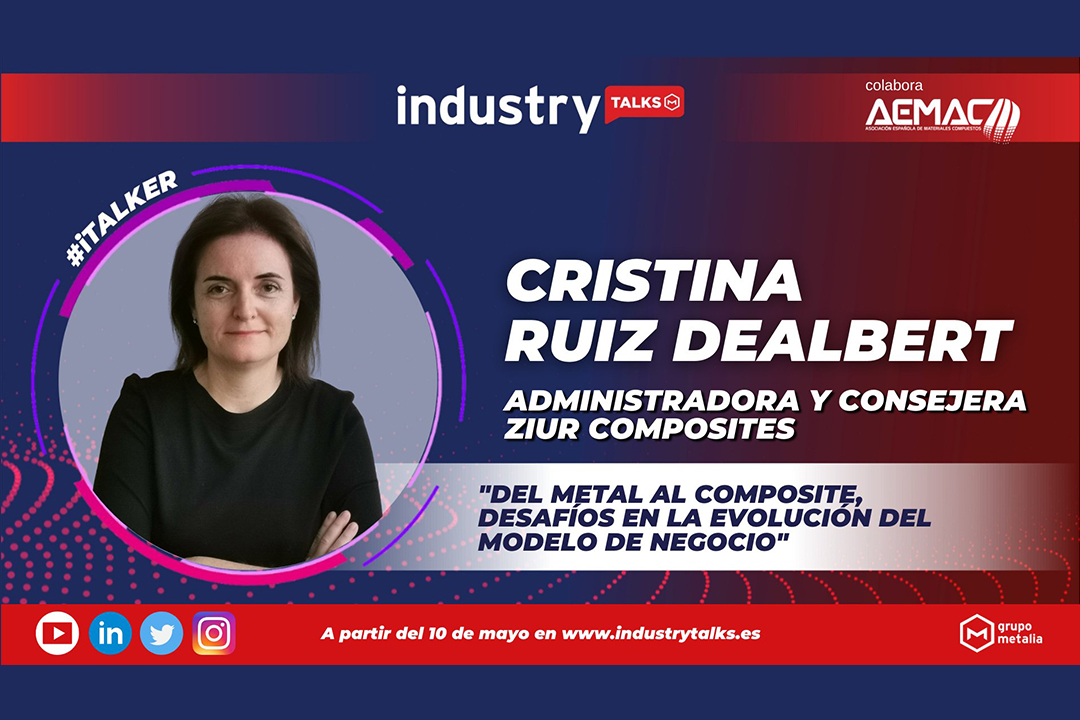 INDUSTRY TALKS WITH CRISTINA RUIZ, BOARD MEMBER AND ADMIN OF THE MBHA GROUP AND Ziur Composite SOLUTIONS
From May 10th the Spanish Composite Materials Association (AEMAC in Spanish) together with Industry Talks will collaborate in the project to raise awareness of the composite materials' industry in Spain, in the first vertical iTalks on composites.
Ziur Composites, as partners of AEMAC together with Metalia.es, Talgo, Airbus, Tecnalia Research & Innovation, AIMPLAS – Instituto Tecnológico del Plástico, Principia Ingenieros Consultores, and Titania, will be responsible for participating in the GoIndustry iTalks on composites.
Cristina Ruiz Dealbert, Administrator and Board Member of THE MBHA Group and ZIUR Composites Solutions will be in charge of talking about how the MBHA Group and Ziur Composites have been able to recycle ourselves, moving from metal to composite materials in some of our manufacturing lines, and the challenges that this entails in the evolution of the business model.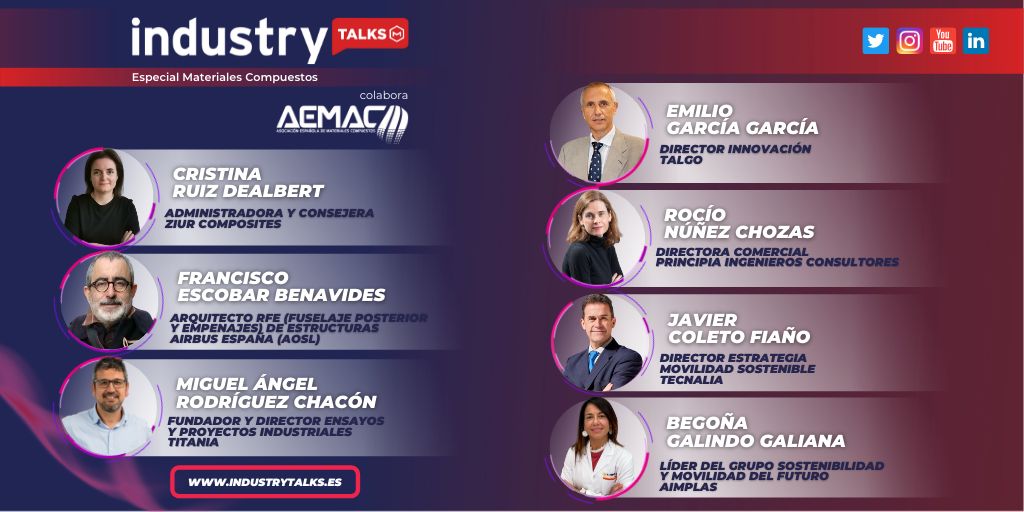 Along with Cristina Ruiz, the iTalks will also include the participation of Emilio Garcia, Innovation Director at Talgo; Francisco Escobar Benavides, RFE Architect (Rear Fuselage and Empennages) of Airbus SLC Structures Spain; Rocio Nuñez Chozas, Commercial Director of Principia Ingenieros Consultores; Javier Coleto Fiaño, Sustainable Mobility Strategy Director at TECNALIA Research & Innovation; Miguel Ángel Rodríguez Chacón, Founder and Director of Testing and Industrial Projects Titania Ensayos y Proyectos Industriales; Begoña Galindo, Ph. D., Leader of the Sustainability and Mobility of the Future Group at AIMPLAS – Instituto Tecnológico del Plástico.
Don't miss the talk on industrytalks.es or check the video below: