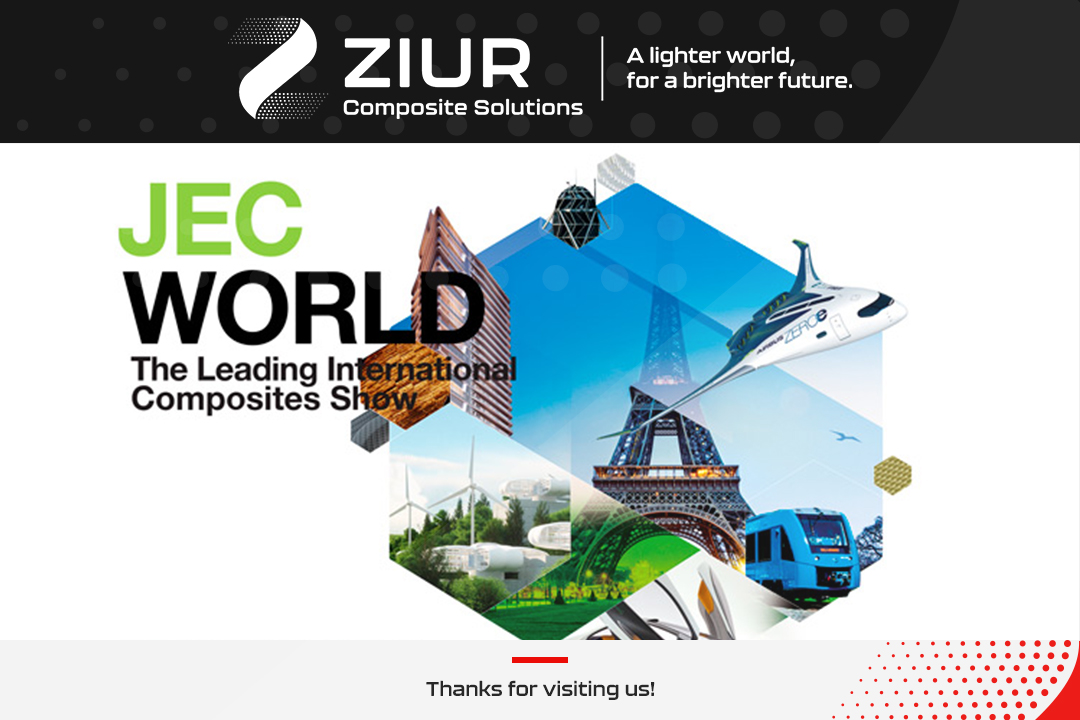 THANK YOU FOR VISITING US AT JEC WORLD 2022
A few days ago we ended our participation in JEC World 2022 in Paris, and we cannot be more grateful to all the people and companies that stopped by our booth to meet us.
It has been an unforgettable experience connecting with all of you after these hard months, but we take with us the enthusiasm of having seen familiar faces again, and the hope of seeing again all the new people we had the pleasure of meeting for the first time.
We are sure that together we will achieve all the projected goals, contributing to the creation of a better and more sustainable world thanks to composite materials.
From Ziur Composites and the MBHA Group, we hope you enjoyed the experience and we look forward to seeing you again at JEC World 2023.