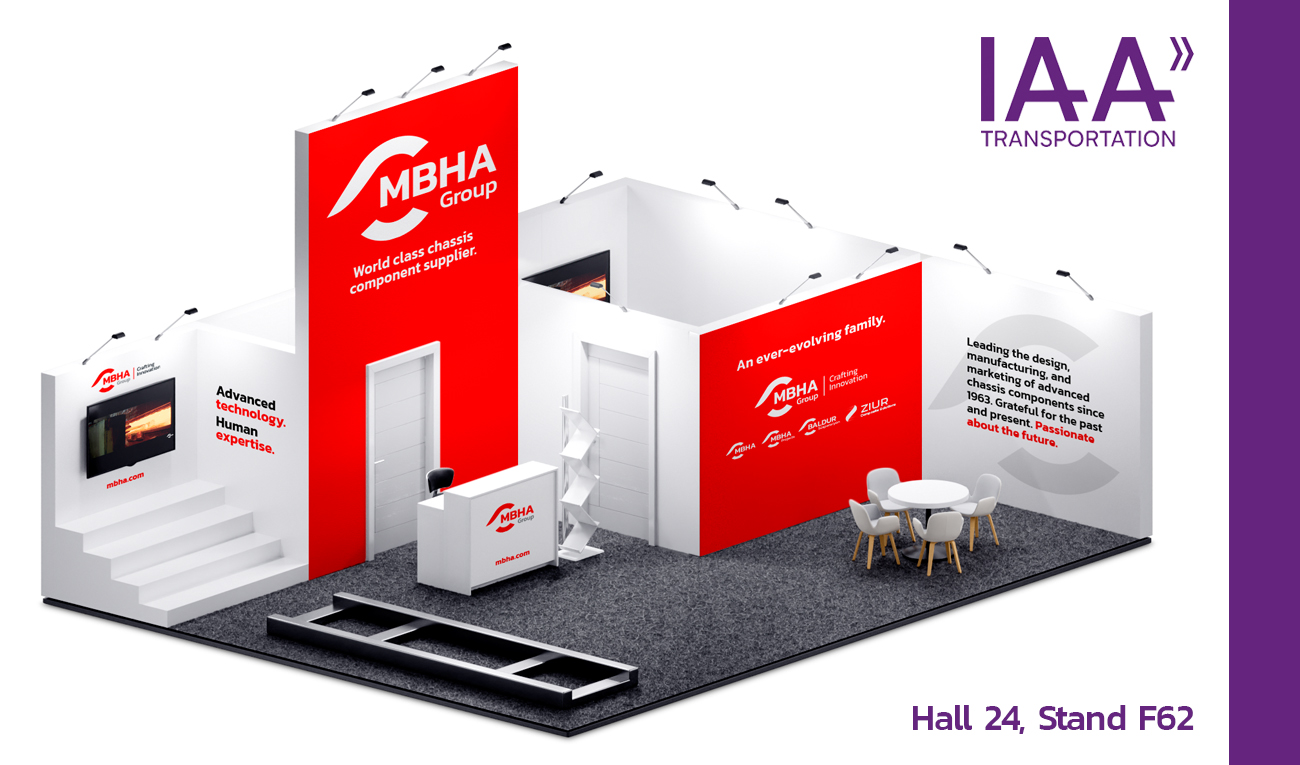 WE LOOK FORWARD TO SEEING YOU AT OUR IAA TRANSPORTATION 2022 BOOTH WITH THE REST OF THE MBHA GROUP TEAM.
From September 20th until September 25th, the ZIUR Composite Solutions team will join the MBHA Group delegation to participate as an exhibitor in one of the most important global events within the transportation industry, the IAA Transportation 2022. The event will take place in Hannover, Germany, and you will find our stand and part of our team ready to tell everything we do from our group of companies.
Willing to present the latest products and services we have been working on and looking forward to seeing and meeting our partners, customers, and industry colleagues, ZIUR Composite Solutions and the entire MBHA Group are delighted to welcome all visitors to our booth. Be ready for exciting discussions and meetings and learn more about some of the most important developments in our different product lines from all the companies that make up the MBHA Group.
According to the organization, this edition of the IAA Transportation 2022 will bring solutions from companies around the world that are willing to contribute actively and sustainably to solve the complex challenges of the transportation industry. And as it could not be otherwise, among these innovative companies, ZIUR will actively participate and show the world how their different solutions bring us closer to a lighter and more sustainable future.
Stop by our booth in Hall 24, Stand F62, and learn first-hand how our products and solutions can help you in your innovation, performance optimization, and sustainability processes, thanks to our expertise in customized solutions based on composite materials.
Event information:
Name: IAA Transportation 2022
Date: September 20-25
Location: Hanover, Germany
MBHA Group's stand: Halle 24, Stand F62