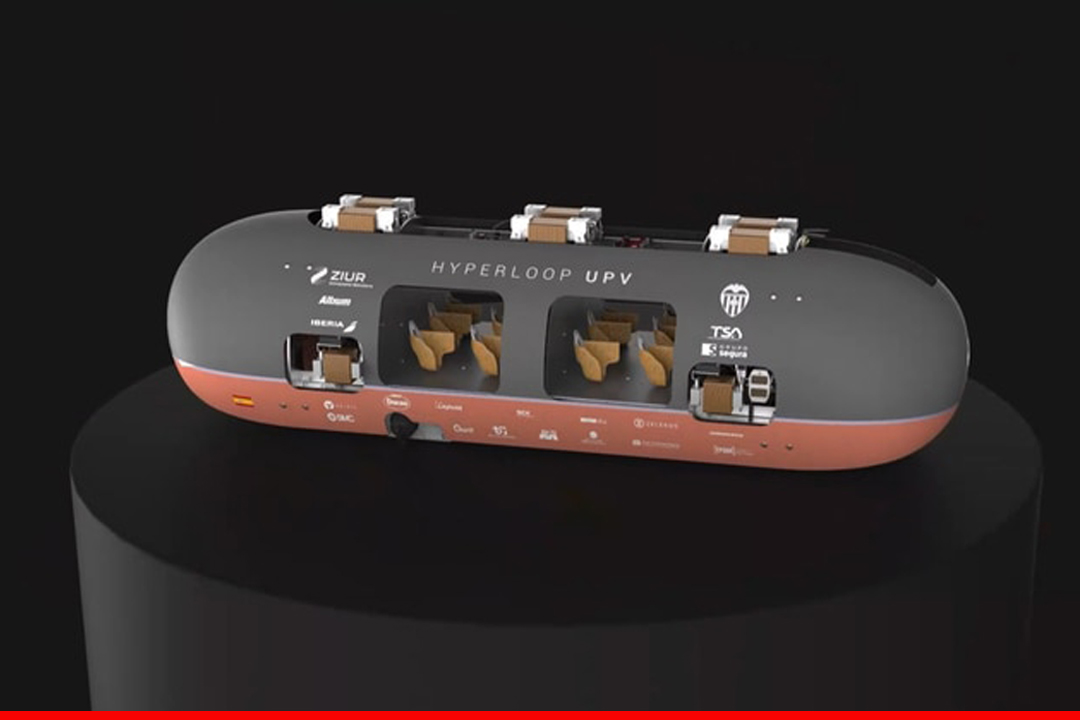 THIS IS AURAN, THE NEW PROTOTYPE PRESENTED BY HYPERLOOP UPV IN WHICH ZIUR COMPOSITES AND THE MBHA GROUP ONCE AGAIN PLAY A KEY ROLE
On June 22nd took place the presentation event of Auran, the vehicle that has come to revolutionize the Hyperloop technology sector from the Hyperloop UPV initiative of which ZIUR Composites is a crucial partner.
Auran is the first Hyperloop UPV vehicle capable of effective levitation and also debuts a new interior design and a test tube.
This model has been six years in development and remains in continuous improvement thanks to the collaboration partners like ZIUR Composites and its parent company MBHA Group that are involved in its development.
Auran has been presented at the Polytechnic University of Valencia, where the levitation system that allows generating movement with a linear induction motor has been explained.
This new, lighter, and faster Hyperloop model will compete next July in the Netherlands at the European Hyperloop Week (EHW), where there will be a 20-meter long tube to prove the levitation system works and outperforms the rail-based models presented by other teams.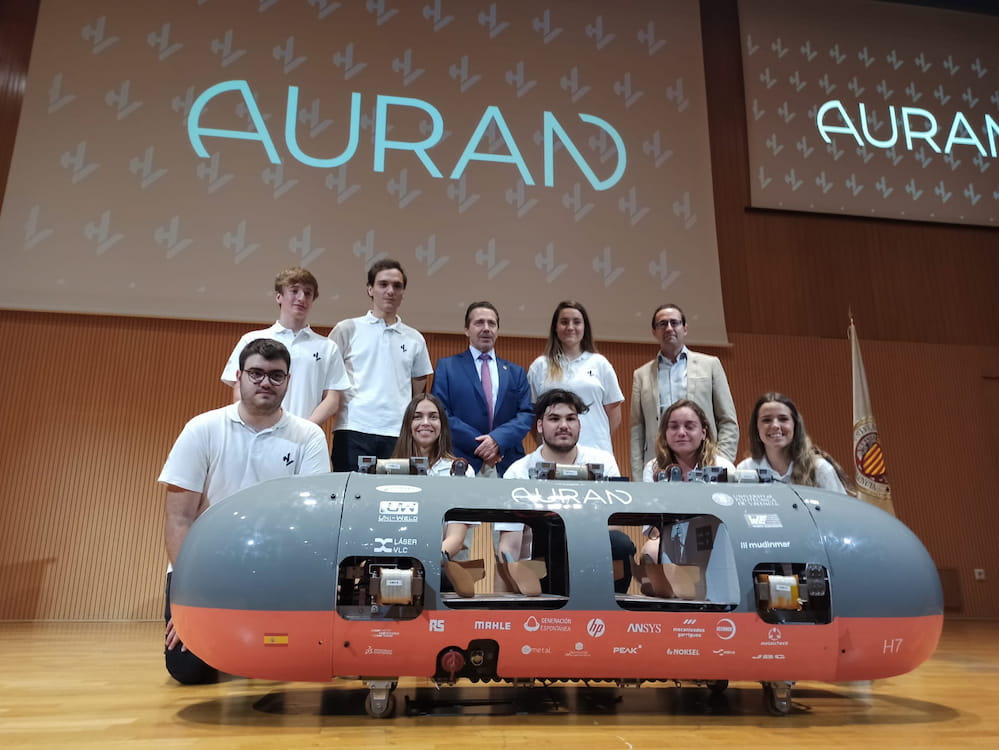 Hyperloop UPV is part of the Generación Espontánea program of the Universitat Politècnica de València, a working group formed by about 50 master's, undergraduate and doctoral students from different disciplines such as electronics, computer science, industrial, marketing, business administration and management, among others. In addition, the project has different external partners and associates that contribute their knowledge in the different areas necessary for its development and evolution. That is the case of ZIUR Composites and its active participation in developing the structure in composite materials of the various models designed together with Hyperloop UPV.
From ZIUR, we wish all the luck to the team in the next competition, and we are at their disposal once again to continue evolving a project destined to become a true revolution for the transport industry.